Welcome to the Newletter page of our website! Feel free to browse around and see what
else is here. Check out the menu bar on th top ↑ of the page.
Pray for One Another


or call/text (520) 709-0815
Our pastors, our board and their families
Rick Harrison
Amanda Olinger
Pastor Bruce Lerum
Debbie Jones
Jane and Jim Nadeau
Sherry Prescott's son, Joe
Melinda Velasquez's son
Barbara Gionfriddo's Nephew Brandon
Mary Ann Watson's Granddaughter, Alyssa
Mary Ann Watson's good friend, Sharon
The many unspoken requests
Make sure you're a part of our Facebook group to get prayer requests as they come in: https://www.facebook.com/groups/21109057279
Bible Reading Plan


Redemptive-Historical Bible Reading Plan
This year we are doing a 16 part plan that reveals God's plan of redemption in the Old Testament. Here is what the organizer says about it:
"I have outlined redemptive history in 16 stages, from creation up through the open-ended expectation of the Day of the Lord. Then I provide carefully curated sections from the OT that trace this history. I tried to pick at least one chapter from every OT book, but to keep it reasonably short I had to leave some out. I also pepper in psalms along the way. Then, for each stage, I provide a chapters from the NT that bring out how each of those steps of redemptive history (for ancient Israel) are fulfilled in the new era in Christ." Greg Laniers Blog
We will have three to four weeks to read and reflect on each part.
We will reflect on PART 9 for two more weeks.
Verse of the Week
Click the following to read the verses in context Luke 12
Coming Up...


Sign up for this DVD study in the foyer
This week's lesson is:
Worship

Matthew 4:10
Jesus said to him, "Away from me, Satan! For it is written: 'Worship the Lord your God, and serve him only.
https://www.mosaicnazarene.org/mosaic-kids
Nazarene News


Overflow: Students challenged to live in God's power at NYC 2023
Over 10,000 students and volunteers gathered at Amalie Arena in Tampa, Florida, USA, from 5-9 July for Nazarene Youth Conference 2023.
The four-day youth conference for students entering 9th grade through graduating high school seniors featured plenary sessions, times of worship, live concerts, and service projects in the community. The conference brought together students from the United States, Canada, and missionary students for an impactful experience.
"NYC was such a unique opportunity," said Crismari Leon, a student attendee from Nall Avenue Church of the Nazarene in Prairie Village, Kansas. "Being in an arena with 10,000 other high school-aged people worshipping God together was unreal."
Popular Christian recording artists For King and Country, Zach Williams and Blessing Offor, and Lecrae performed following the evening plenary sessions.
Thanks to the Ministry With Others portion of NYC, students put in over 30,000 combined service hours for various local service projects. Over 78 different projects completed ranged from helping with landscaping and painting at local churches to cleaning up local parks and putting together more than 30,000 Care Kits to be distributed through partner foundations around the Tampa Bay area. The MWO sites made an estimated economic impact of $1.5 million in Tampa.
In addition to the plenary sessions, The Experience, an interactive and immersive prayer experience, gave students time to reflect and connect with God in a more peaceful setting.
"The Experience was a break from all the commotion of NYC to connect with God one-on-one," Leon said. "It allowed for a time of reflection on why we were in NYC and how we could continue to use what we learned going forward."
The conference's theme, Overflow, was based on Romans 15:13, "May the God of hope fill you with all joy and peace as you trust in him, so that you may overflow with hope by the power of the Holy Spirit." This was illustrated through the seven sermons the students heard during the conference.
On Thursday morning, LaMorris Crawford started the conference by discussing the hope in Jesus Christ, encouraging students to walk in step with the Holy Spirit. Carly Bartlett followed up that evening, discussing God's grace and how it renews and restores through the story of the Samaritan woman.
On Friday morning, Chris Simning preached about God's goodness and how it can saturate the unworthy or unwanted areas of their lives. Rich Villodas then gave a powerful sermon on how the Nazarene holiness tradition is rooted in love and can help bring justice and restoration to a broken society, encouraging the students to be vessels of that process.
On Saturday, Jason Ballard preached about following God's plans, reminding the students that He has equipped them for the task ahead. Ballard challenged them to think as Jesus would have as they faced certain moments in their life.
General Superintendent Carla Sunberg spoke on Saturday night, charging the students to stand in the overflow of the Holy Spirit, so they might be empowered to fulfill God's call in their lives.
And finally, Eric Samuel Timm challenged the students during the final session on Sunday morning to share the hope they find in the overflow and to let it flow out of every aspect of their lives as they return home.
"If we allow God to overflow, He will take over our lives and guide us through the right path," Leon said.
To help reorient the conference schedules for NYC and General Assembly, the next two NYCs will take place every three years. It was recently announced that NYC 2026 will be held in Salt Lake City, Utah, USA.
by Nazarene News Staff | 14 Jul 2023
Opportunities to Give and Serve
We are looking for helpers in the following areas. Please text the church phone at 520-709-0815 and we will get you set up!
⎆Mosaic Cleaning Team
⎆Children's Church helpers
MOPS is on summer break and will resume this fall


You can Volunteer for once a month, once a quarter, or every time MOPs meets! Contact Bonnie Strunk (480) 296-1831
Humor... Kind of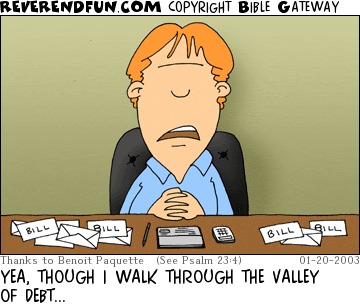 Information...
Check our

UPDATES

page for new things.


For our live Google calendar go

HERE
~ See our services on YouTube!

RIGHT HERE
Our services can also be viewed on our Facebook Page https://www.facebook.com/mosaicnazareneflorence
Click HERE for our Google calendar.