Welcome to the Newletter page of our website! Feel free to browse around and see what
else is here. Check out the menu bar on th top ↑ of the page.
Pray for One Another


or call/text (520) 709-0815
Our pastors, our board and their families
Susan Kerestes
Leanne Valencia's father
Barb Keeler's husband, Leonard
Barbara Gionfiddo and her sister
Lillie Ellefson's son Troy
Barb Keeler's husband, Leonard
Loren & Carol Hall
Mary Ann Watson and their family
Doretta Allison
Debbie Jones
Dee Jones
The many unspoken requests
Make sure you're a part of our Facebook group to get prayer requests as they come in: https://www.facebook.com/groups/21109057279
Bible Reading Plan


Week 29
Verse of the Week
Click below to read the verse in context.
Coming Up...


Nazarene News


Out of the fire: Rachel Walsh's story
Rachel Walsh (center) and her two children
When Rachel Walsh moved to New Mexico in 2015, she became friends with a woman named Lisa, whom she saw at her children's bus stop every morning.
The two women had several things in common: they were both battling addictions and living with abusive partners. They bonded over being stuck in the same place in life while their children shared the same classroom.
Eventually, Lisa and her husband became involved with Sandia Church of the Nazarene because of an addiction recovery program, and Lisa decided to be baptized.
She asked Walsh to come as her moral support, so she did. That decision changed Walsh's life.
Walsh was no longer in an abusive relationship due to her fiancé's incarceration, but it also left her and her children in a dark place with next to no support. Walsh was frustrated with the pattern of addiction and abuse in her life and needed something to help pull her out.
"Being in that lifestyle takes you to a lot of ugly places," Walsh said. "I was just tired."
When she heard the pastor's message at Lisa's baptism, Walsh knew it was time to surrender her life to the Lord. At first, she did it for her children.
"I realized at that point that we weren't taught any [scripture], or coping skills," Walsh said of her own childhood. "I just thought that if anything we get out of this, my kids will learn to lean on God and His Word." As Walsh began attending church for her children, she herself began to change.
"I just started doing the Bible studies, started volunteering, just kind of making myself be (in a place) where I couldn't be the person that sat in the back and took off," Walsh said.
Two years after attending the baptism service, Walsh and her children are flourishing at Sandia Church of the Nazarene. In fact, her fiancé has started to get involved as well. Walsh sent him a Bible and materials from the Bible studies while in prison and it has changed his life. When she and her children visit, it's something they discuss together.
"Our whole family dynamic, our discussions, everything has changed," Walsh said. "We had ended up in this bad place, and now God has brought us back together even though we're still apart."
As Walsh looks back over the last few years, she understands how God's prevenient grace helped prepare her to surrender her life to God. She learned about prevenient grace through a webinar called Theology of Love and Shame hosted by The Discipleship Place, which taught her to get over the barrier of seeing herself as not worthy of God's love.
"It was a really big barrier, my own shame knowing all of the things I've done, the way I've lived," Walsh said.
Now that she is over that barrier, she wants to help people leave that place where she feels she was stuck.
"I feel like my journey has given me the empathy to help others in that situation," Walsh said. "In a sense, it's like going back into a [building on] fire and bringing [others] out with you."
by Daniel Sperry for Nazarene News 15 Jul 2022
Opportunities to Give and Serve
We are looking for helpers in the following areas. Please text the church phone at 520-709-0815 and we will get you set up!
⎆Mosaic Cleaning Team
⎆Soundbooth OR slide operator
⎆Children's Church helpers
Dear Church family,


As you probably know, the Loveworks building has sold and we don't yet have a new location. Many heartfelt thanks to all of those who helped in the cleaning out of the old facility. It was a daunting task made easier by all who helped. We are praying that God will lead the Loveworks ministry to a new location where we can continue to serve those in need. In the meantime, we will not accept donations as there is not enough storage to hold them. Continue to keep this ministry in prayer as we look for a new location.


Yours in Christ,
Barb Keeler
Contact Barbara Keeler: (520) 709-8925


You may always designate how you would like your offerings to be used for Mosaic Ministries besides our general fund. Here are some ministries in which you may want your offerings to go:


✎ LoveWorks ✎ Children's Ministry ✎ MOPs ✎ Prison Ministry
✎ Outreach ✎ Women's Ministry ✎ Facilities Upgrade Fund
Information


Check our

UPDATES

page for new things.


For our live Google calendar go

HERE


(for all your Mosaic news)


~ See our services on YouTube!

RIGHT HERE
🔶🔷🔶🔷🔶🔷🔶🔷🔶🔷🔶🔷🔶🔷🔶🔷🔶🔷🔶🔷🔶🔷🔶🔷🔶🔷🔶🔷🔶
M

O

S

A

I

C

K

I

D

S
This week's lesson is:
Resurrection
https://www.mosaicnazarene.org/mosaic-kids
🔶🔷🔶🔷🔶🔷🔶🔷🔶🔷🔶🔷🔶🔷🔶🔷🔶🔷🔶🔷🔶🔷🔶🔷🔶🔷🔶🔷🔶
Humor... Kind of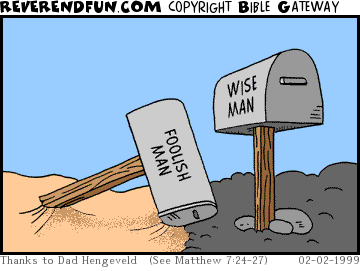 Social Distancing Guidelines
Please practice social distancing on the church property as much as possible
Sanitizer and masks are available at the front table
If you feel sick or have a temperature, please stay home
Communion elements will be available on a table as you enter the church 
Offering will be taken as you exit the church after service 
Surfaces will be regularly cleaned and sanitized 
Thanks for respecting the guidelines and one another!
Click HERE for our Google calendar.